In Search of Meanwhile Garden
2023
MA Visual Communication, Royal College of Art, Graduation Project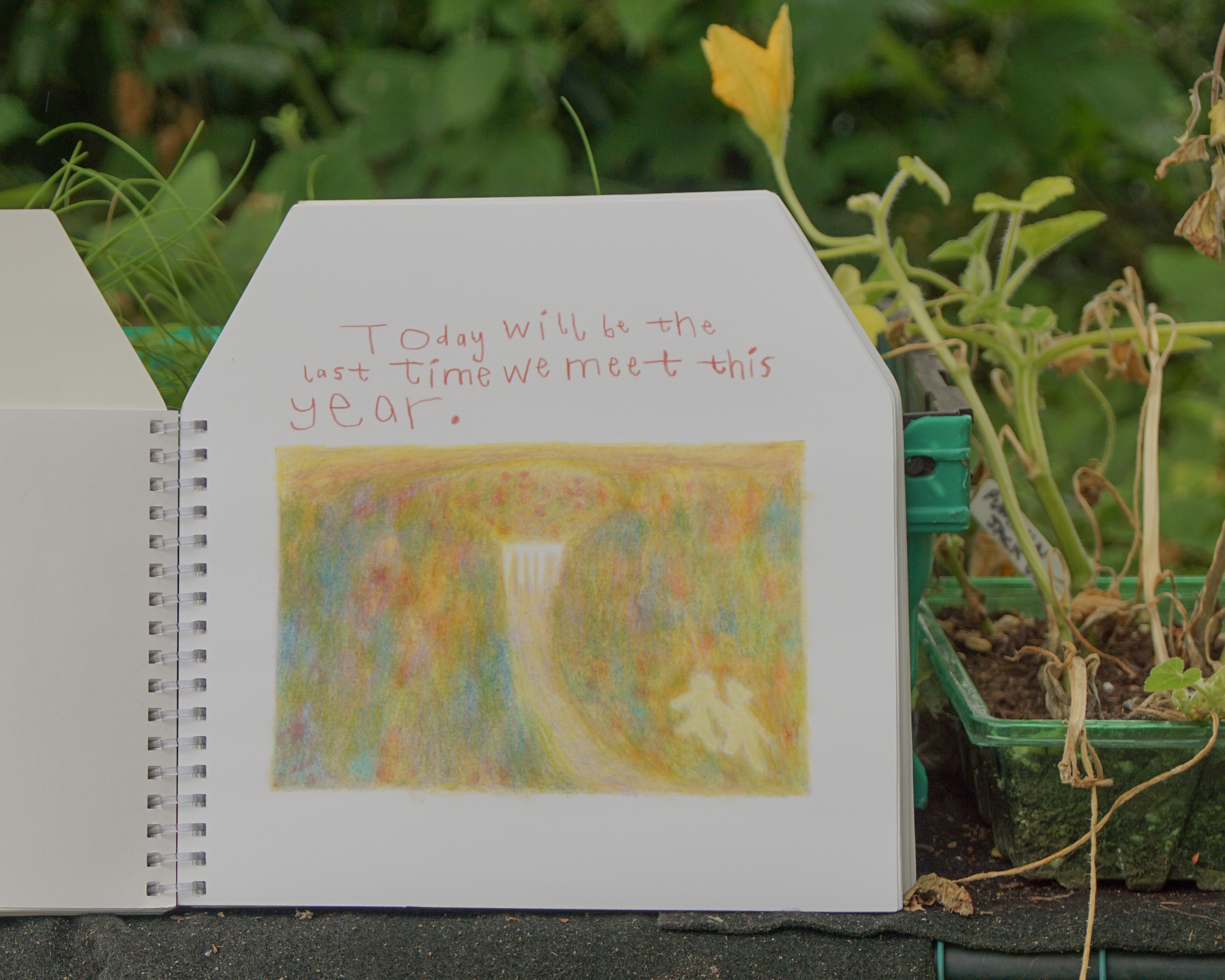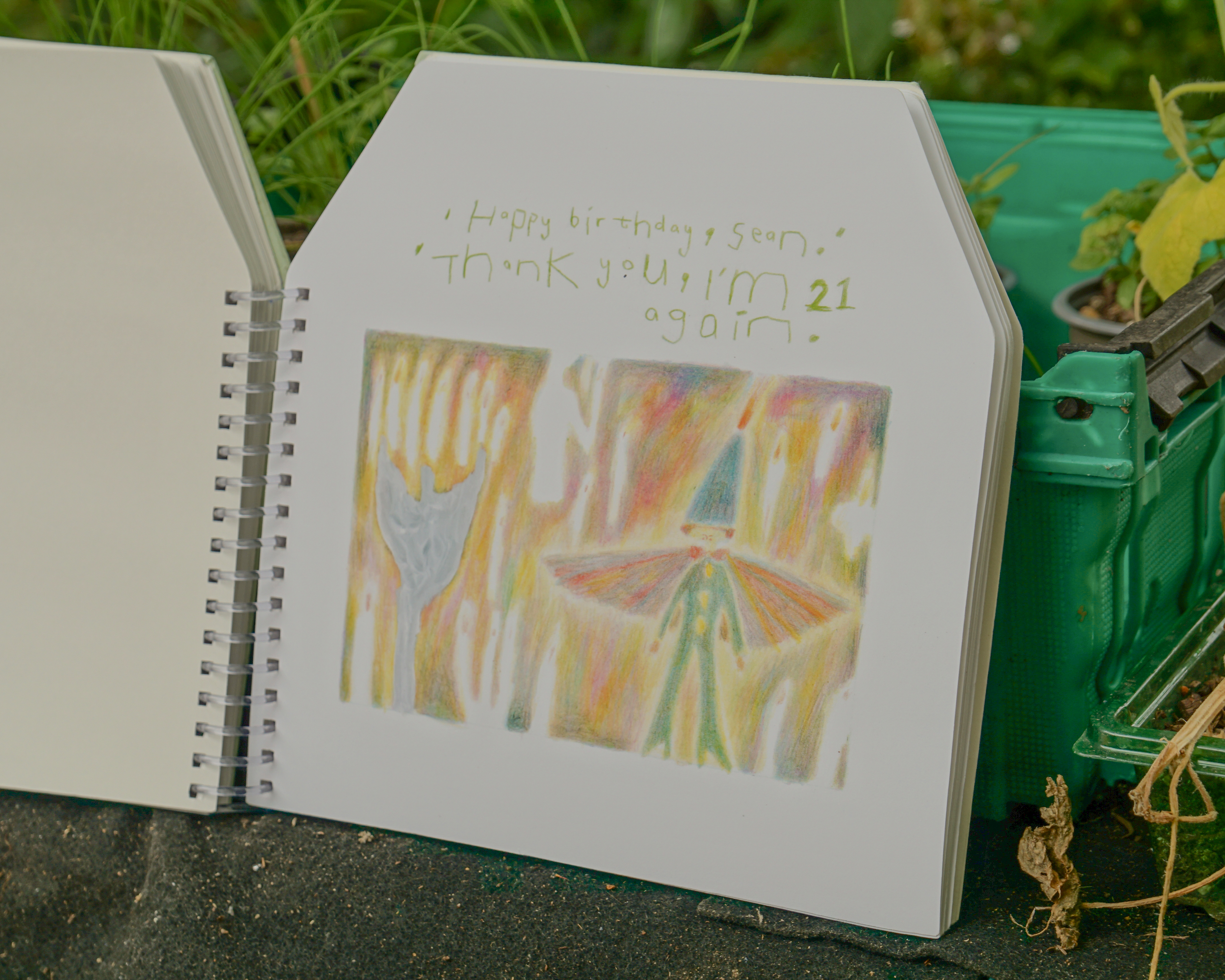 The research started from my interest in the relationship between the mass trauma of Covid-19 and the healing power of nature. The Meanwhile Garden is a recovery garden to help people from the trauma of the lockdown located in central London. In Search of Meanwhile Garden aims to preserve memories and happenings here, since the council has put forward plans to knock down the garden after October this year.

In Search of Meanwhile Garden is a community-based project, however, it tries to challenge the existing pattern of making community art, which is usually in the form of workshops, interviews and photographs. Out of the protection of the vulnerable people group in the Meanwhile Garden and my eternal wrestling against a flattened one-note story, In Search of Meanwhile Garden uses a plant-based approach towards making, which focuses on organic happenings.

Dedicated to the wonderful human beings I met there, to over 1000 other community gardens across the UK, and to all the gardeners and citizens that are committed to growing and holding out against urbanism. Keep Calm and Carry on growing. And wishfully awaits, the world to come.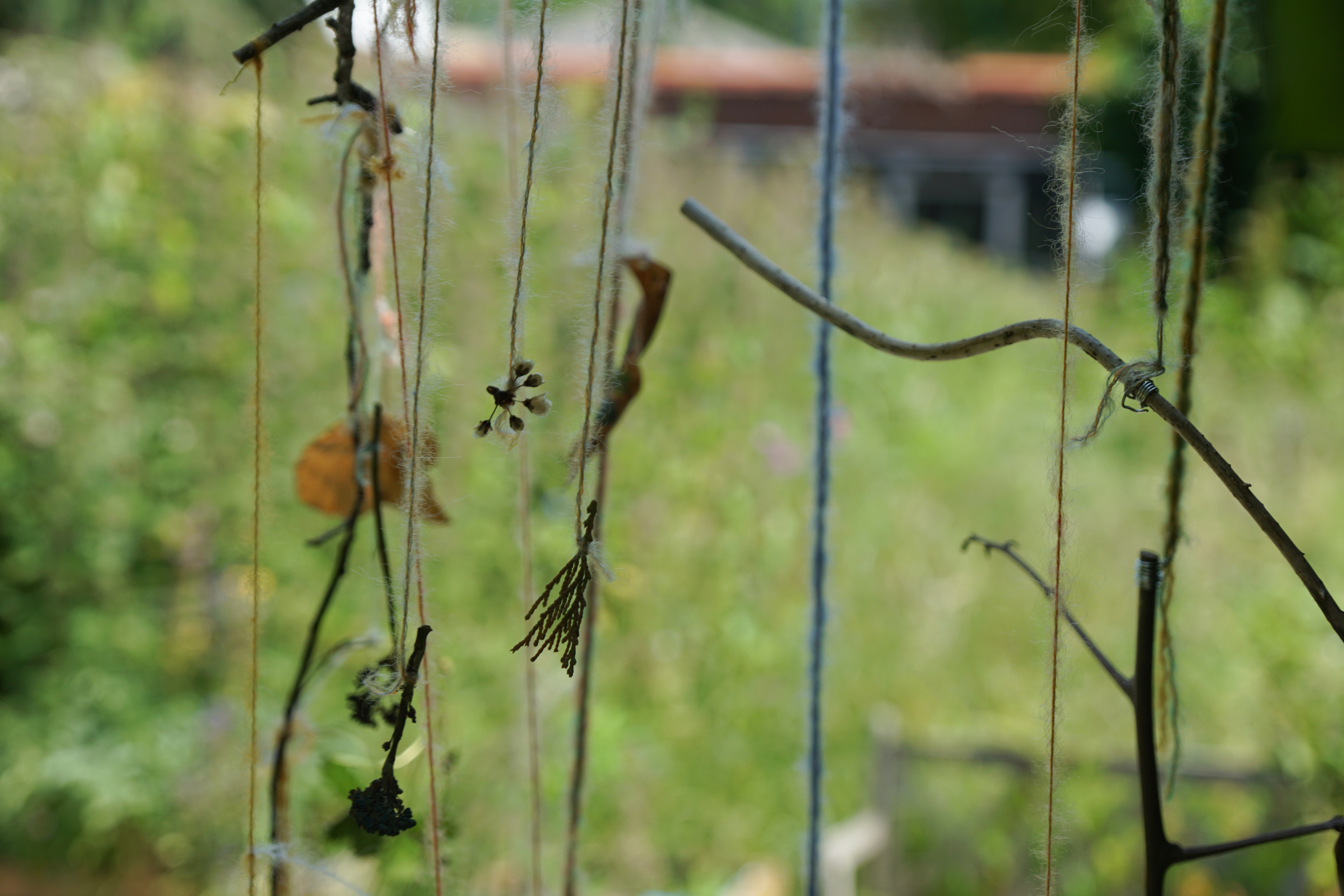 Consists of objects I collected from the Meanwhile Garden: broccoli, rotten leaves, beans, daisies, branches, flowers that I don't know the names of, tools, screws. I created a mobile centering with the idea of life, death, circulation and permaculture.
Mimicking the structure of hanging toys, yet replacing the happy tokens with dead plants and objects, this installation is a sanctuary of souvenirs, a device that is constantly moving, activated by the movement happening around it.
The Meanwhile Garden is where I feel safe, it is protective yet mysterious, eternal yet ever-changing, childlike yet pagan.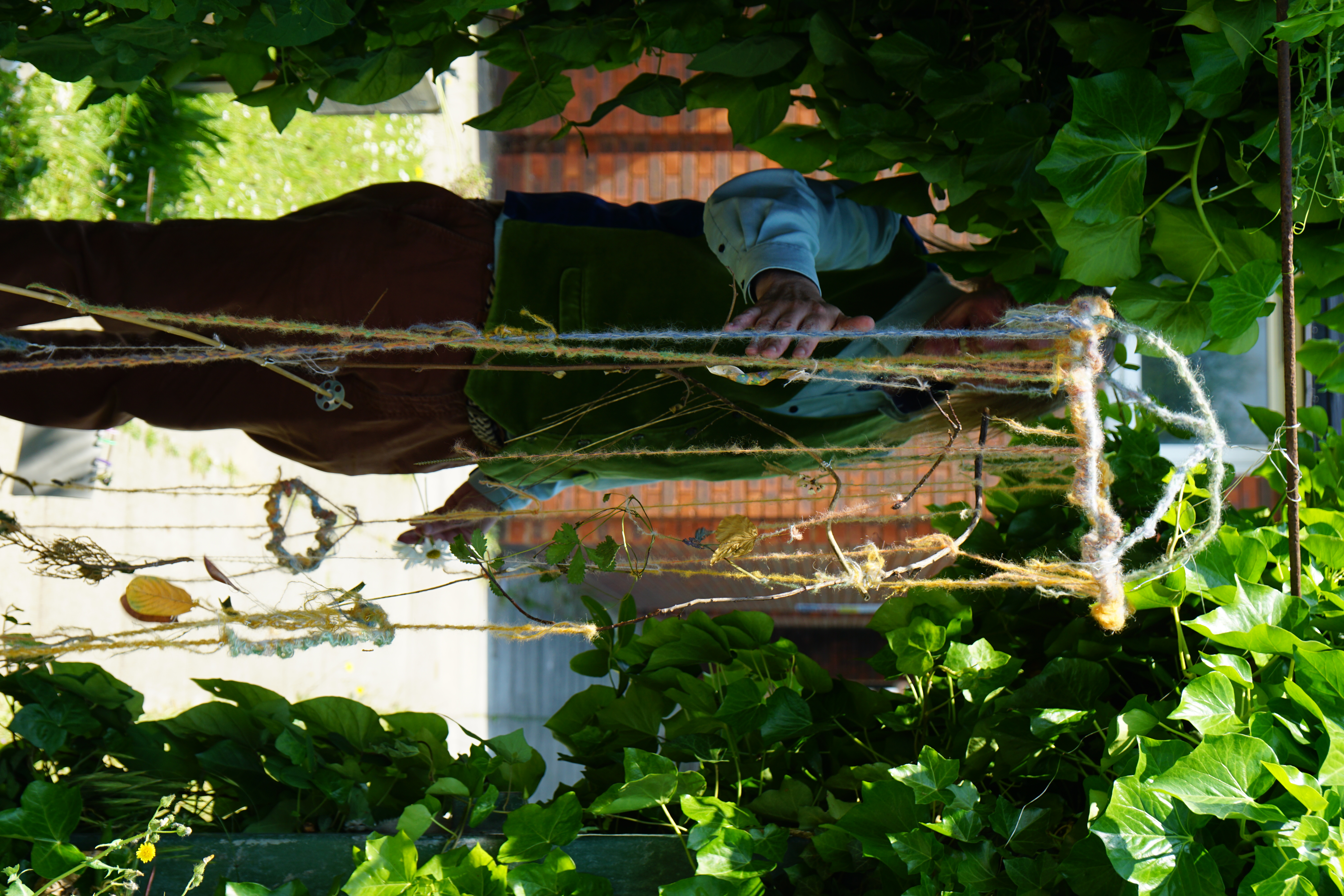 The publication 'In Search of Meanwhile Garden' documented small happenings via daily entries, spanning from Nov 2022 to Mar 2023.
In November we picked beans and broccolis.
In December we made pom poms for Christmas.
In March we started to plant bat-attracting flowers, because if there are bats living here, the council can't knock down this place.

If you are insterest in purchase the publication, please reach out at:
10000564@network.rca.ac.uk